Beijing Olympic flame arrives in Malaysia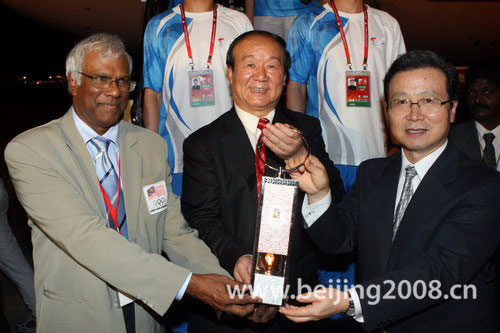 KUALA LUMPUR, April 20 (Xinhua) -- The sacred flame of the 2008 Beijing Olympic Games on early Sunday arrived in the Malaysia capital of Kuala Lumpur, the 13th leg of its global torch relay.
A chartered plane carrying the flame, which was ignited on March 24 in ancient Olympia of Greece, landed on the Kuala Lumpur international airport at local time 02:30 a.m. local time (1830GMT) from Bangkok, capital of Thailand.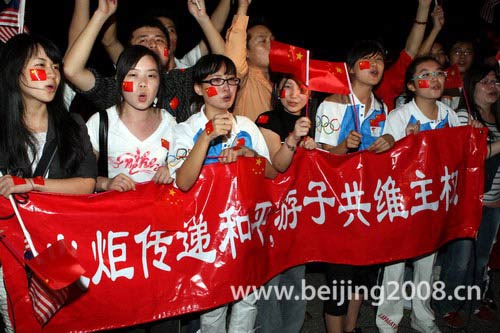 Jiang Xiaoyu, vice president of the Beijing Organizing Committee of Olympic Games (BOCOG), carried the lantern of the flame and walked off the plane.
Upon arrival at the airport, Jiang and the flame received a warm welcome by a cheering crowd, among whom are Deputy president of the Olympic Council of Malaysia (OCM) M. Jegathesan and OCM honorary secretary Sieh Kok Chi.
Chinese ambassador to Malaysia Cheng Yonghua also came to the airport to welcome the flame of the Beijing Olympics, which is scheduled to be held this August.
The Kuala Lumpur leg of the torch relay, which will be started from Dataran Merdeka and concluded at the famous "Twins Tower" KLCC, will start on Monday afternoon. Eighty torch bearers will take part in the relay.
The Olympic global torch relay will cover 137,000 kilometers before the flame returns to Beijing.