First Chinese Corner in Kathmandu
(CIKU, May 10) The First Chinese Corner in Kathmandu was held successfully on May 10 on BISHWA BHASHA CAMPUS.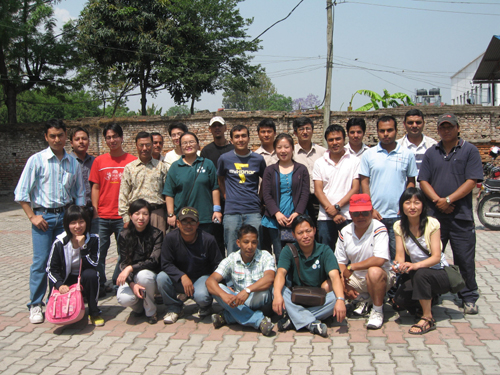 More than 30 persons including Chinese Teachers from Confucius Institute, Bishwa Bhasha Campus, and Volunteer teachers and Chinese learners from all fields in Kathmandu met happily on Bishwa Bhasha Campus. Some of the Chinese learners have been studying Chinese for more than 10 years while others only 3 days. The Chinese Learners proficiency in Chinese astonished the beginners. No matter how good they are at Chinese, they showed their great curiosity for Chinese Language. Some of them even taught on the spot from their own experience how to learn Chinese in an easy way, from which the beginners benefitted quite a lot. They kept on asking questions and they wanted to acquire more experiences. One 67-year-old learner said: " Maybe I am the oldest one, and consequently, I am the most confident one", which earned applause.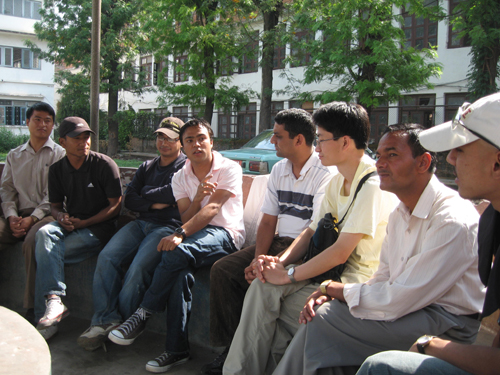 The Chinese Corner lasted for about two hours and ended in Chinese Songs. A student from Bishwa Bhasha sang a song entitled " The Hometown of the Moon", and students and teachers from Confucius Institute sang several songs like " A Girl Named Clove", "What Will You Say", and "Hometown".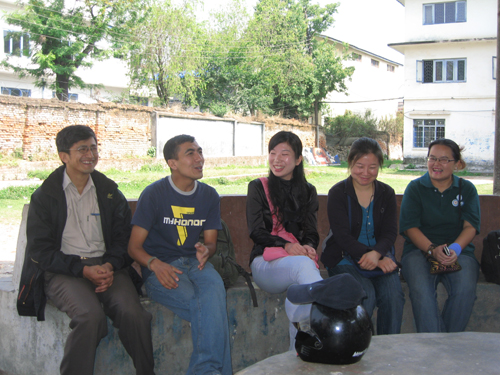 The first Chinese corner is just a reflection of the outcome of Chinese Teaching in Nepal.