February 27, 2010, Confucius Institute at Kathmandu University held the " 2010 Chinese Scholarship Orientation Program" . Students of CIKU and some from Tribhuvan University over 70 people participated this program.
Dr. Li Wanxian, Chinese director of CIKU made a presentation about the Confucius Institute scholarship program 2010. He encouraged all Confucius students to take active participation in this program.
.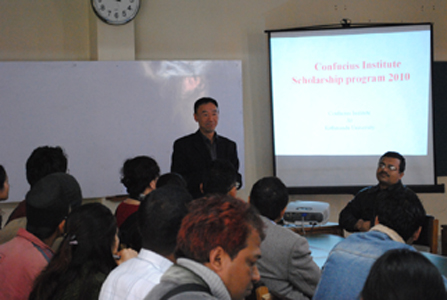 Mr. Nati Maharjan, CIKU former student coming back from 2009 Confucius Institute scholarship program was invited giving a talk about his study in China.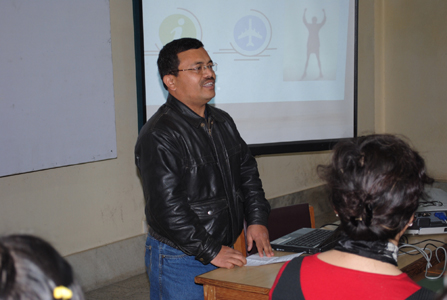 The participants were all interested and intend to apply for 2010 Confucius Institute Scholarship Program.