CIKU Hold 60th National Day Celebration of the People's Republic of China On September, 15, 2009 Confucius Institute at Kathmandu University held 60th National Day Celebration and The Chinese culture Performance. The prime minister's secretary, Mr. Leela Mani Paudya, the Chinese Ambassador, Mr. Qiu Guohong and guests from different departments and fields nearly 1000 attendants presented at the Performance.
Figure 1. Mr. Paudya and Mr. Qiu Guohong Took picture with the Performers.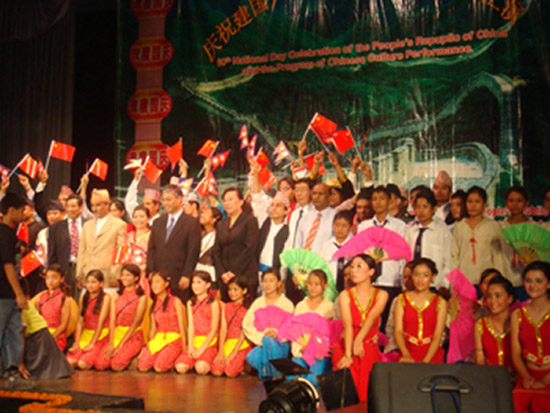 Figure 2. Nearly 1000 attendants enjoyed the Performance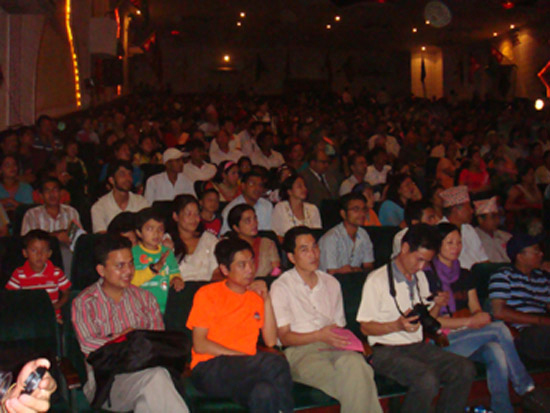 The program focused on the subject of China 60th anniversary, through performance and picture exhibition showing the fascination of Chinese language and culture. Nepali students' excellent performance as chorus, sing and dancing etc. attracted the audients and then expressed their enjoyment with universal applause.
Figure 3. CIKU Students Performed the Chorus " Today is your birthday, my China"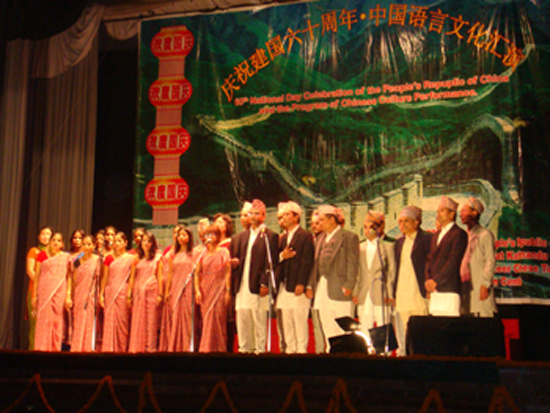 Figure 4. Nepali students are performing the "Tea plucking"Chinese Dance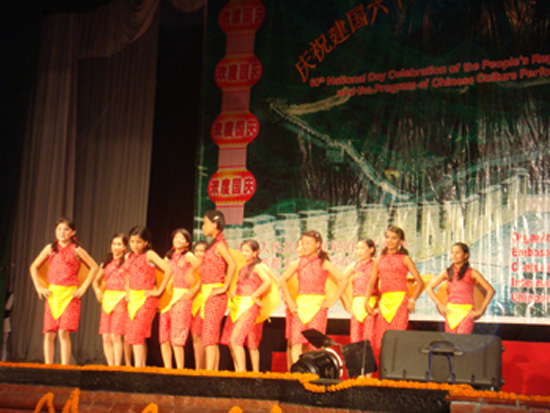 At the meantime, CIKU also held the exhibition about Understanding China and CIKU teaching activities. This program is not only a Chinese-language teaching achievements performance, but also a Chinese culture exhibition. It is sure to arouse the interests to learn Chinese Language and also promote the popularity of Chinese Language in Nepal.
Figure 5. CIKU hold picture exhibition along the Corridor of the theater