(CIatKU, Apri 30,2008)
On April 30 there is exactly 100 days left to inaugurate the Opening Ceremony of Beijing Olympic Games, Nepal Sport Council and Nepal Olympic Counil jointly held a ceremony to celebrate. His Excellency, Chinese ambassador, Mr. Zheng Xianglin, Head of Parliament from Nepal, and Presidents of Nepal Sports Council and Nepal Olmpic Council were at present and delivered speeches.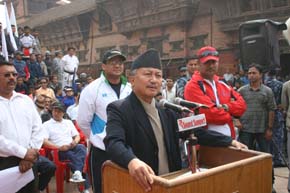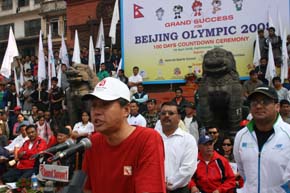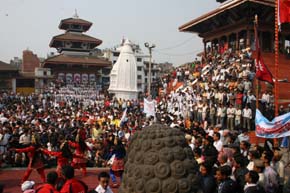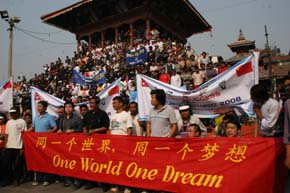 Teachers from CIKU participated in the 100 Days Countdown Ceremony.
More than 5,000 people including officials from Chinese Embassy, teachers from Confucius Institute, Chinese Volunteer teachers, Nepali friends from different circles, and representatives from Chinese-funded enterprises in Nepal, participated in the event.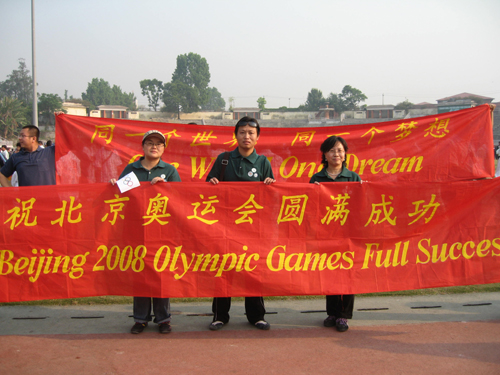 The ceremony started from a parade from National Stadium to Dubar Square. People in the parade held high banners on which were written slogans like: One World One Dream, Good Luck Beijing, Beijing Olmypic Full Success and etc.
On the way, we shouted at the top of our voices: "Beijing, Good Luck", "China, Good Luck" and sang songs like "China's Anthem", "We all have one Family named China". Overseas Chinese were proud, excited and patriotic.